Players that know and fully understand what it takes at times to become a good renown corporation and alliance with knowledge towards jumping ahead. Although we strive towards real life comes 1st priority many of us still have some level of duties to perform on top of some level of responsibilities.
We expect players wanting to join with us to fully understand how to listen with a full understanding of how a chain of command works. We don't accept player directed insults in any chat or voice communication systems we use and further hold a zero tolerance for it.
Furthermore, we do not accept dormancy within our corporation or alliance.
Signs of dormancy towards a corporations account is screened often with fair notification prior to dismissal. 


Final Ultimatums environment is made up of a mature based group of real-life friends and comrades we've been gaming with for over 10+ years. Anyone coming into our valued corporation or alliance would be treated with the utmost respect regardless of the amount of time they spent with us. 
Each new pilot would be requested to go through our easy 5 step recruitment program prior to accepting any application on top of a short 15-minute verbal interview. 
We accept people from all over the world! 


Players looking to join would be appointed the title of Agent and be given contracts based on our hiring clientele. Each pilot would be expected to deliver results on the contract they had been appointed either solo or within a group.
Clients hire us to perform a job on their behalf and it's up to our alliance to perform on that contract to the very best of our ability.
Our alliance keeps only 30% value of each of our contracts and the 70% is directly issued or split between all parties involved in executing a clients contract.
This allows many of our pilots to generate plex per month in a very short time! 
Any and all loot drops are also issued to the parties involved to split between themselves. All contract isk is issued at the end of each contract.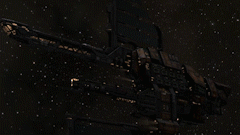 We expect a player looking to join to have a minimum amount of skill points ( 15 million SP Minimum )
Understand how a chain of command works
Never questions its own management team especially in open channels
Execute commands issued by the corporation or alliances executive departments
Train into certain class ship doctrine layouts issued by the corporation or alliance
Never talk smack in local or global channels 
Remain dedicated to its valued corporation for a minimum of 3 months upon joining
Work in a team effort towards common goals & be able to collaborate with teammates
Speak directly to its management team if theirs a problem


---
Our agents will be issued a full set of tools to become successful, we are not in the business of training new players! All new player applications will be refused without notification. 
Final Ultimatum is seeking players who are looking for a very well structured home and to fly with the best of them under leadership experience of over 15+ years. We want to ensure each of our agents are self-sustaining with no issues towards funding omega accounts if required.

If you might be this kind of player we want to speak with you at your next earliest convenience.
We look forward to seeing you on the field agent!
In order to continue to commit to our relentless engagements, we are always looking for additional Fleet Commanders to take charge of our fleets splitting off in different directions to complete contracts, especially under different time zones.
---
Most of our current player base is filled with pilots ranging from 60 million SP to 140 sp and have a solid understanding on how to take direction and listen to any commanding officer on top of being mostly vets themselves. 
If you have leadership skillsets with the full ability to lead up to medium and large fleets Final Ultimatums management team wants to hear from you! 
If your qualifications match our criteria you would be issued admin abilities (limited) as well a 100% completely secure fleet ops channels to conduct flights across New Eden with a team of pilots that will adhere to every one of your orders without question! 
Final Ultimatum also offers selected SRP programs on top of its own insurance program so losses to our valued agents are minimal if not next to none.
Earn the respect of a dedicated fleet of pilots and they will never fail you or let you down. 
---
Our management team will work with you closely to ensure everything you need is granted and all permissions are working as intended. 
Final Ultimatum Alliance is always looking for serious PVP Corporations! 
---
Corporation Requirments Ceo's looking to join our well established and deadly PVP Alliance must have a kill efficiency record of 85% or above. Be able to follow a chain of command

Recruitment Ceo's of their respected Corporation must only recruit a player with a 15 sp skill requirement or above. Final Ultimatum does not in any way recruit new players! 
If your corporation meets our basic requirements please feel free to contact one of our recruiters today or by clicking on the Discord logo shown at the bottom of this recruitment thread! 
Interview At Final Ultimatum the Ceo and his leading director if applicable will be required to meet with our HR department for a 15 - 20-minute voice interview. Questions aand concerns will be a two way street.
Voice Comms Any valued Corporation joining with Final Ultimatum is 100% required to use our Teamspeak server and will further be set up its own dedicated channel network with Corp logo as well as appointed admin abilities for its respected Ceo. Voice comms without fail must be used during online periods.
---
Final Ultimatum continues to strive towards becoming one of the most top deadliest PVP alliance across New Eden including to be trusted to execute any of our hired contracts without fail.
We further renown ourselves to be an honest group with no local smack talk and more towards the silent treatment. the image we wish to maintain is once seen is local is an immediate threat. 
Final Ultimatum is always seeking top-end experienced PVP coalitions that actually not only work together but plan in collaboration towards common goals and continued efforts in growth.
---
What we can offer alliances joining our coalition is an advanced automated Teamspeak server with built-in A.I systems including 24/7 security bots with level 2 DDOS protection, automatic ranking system, music bot channels and own corp dedicated channel network with corp logo and enabled admin abilities (limited) to its respected Ceo and or others in charge.
Our management team will work with a corporations Ceo very closely to ensure everything is at satisfactory standards when joining with us at Final Ultimatum. Each Ceo can by request also be issued an @finalultimatum email domain to keep in the know about what's happening within the alliance or utilize it to speak with other Ceos privately and securely. We also use Discord for announcements and other notification pings. 

What we expect from other alliances is a full understanding that any pilot within his or her respected corporation adheres to one of the many rules and regulations final Ultimatum upholds and maintains by never undocking a freighter during any war declaration issued out or received. 
We further expect for each corporation to merge into our Teamspeak server and be on it during all online gameplay periods without fail. this also includes being on the alliance Discord.
Each Ceo is expected to understand and acknowledge all of our rules and regulations as any good structure corporation or alliance should have in place and make each one of his or her valued membership further backlogged what's expected regarding alliance rules and regulations.

Every Ceo regardless is fully held responsible for each of their respected corporation members and will be held accountable for their actions. At any time Final Ultimatums executive management may request for eviction to a pilot who is unable to follow direction or respect the rules that have been placed at the forefront of Finals doors. If the Ceo fails to comply Final Ultimatums executive management team will remove the corporation from the alliance without further notification. 

---
To be accepted into Final Ultimatums coalition the Ceos killboard must show above 87% with zero freighter losses with a team of 10+ players or more with at least 2 years experience. All other applicants will not be contacted. To register your alliance to Final Ultimatum simply join our Discord server to speak with one of our management teams today! 

Please note a relocation may be requested to make final approvals. 
LOOKING TO BECOME AN AGENT? CLICK THE DISCORD LOGO AND SELECT OPTION #5 UPON YOUR CONNECTION.
EASY 5 STEP PROCESS!!!